Database reference:
EBOLAID028
Type of target:
PCR primer pair
Techniques:
SYBR Green real time PCR
Target:
PCR primer reverse
Original name:
EBsp3
Target length:
22
Amplicon length:
277
Sequence (5-3):
TATAATAATCACTGACATGCAT
Position in reference genome:
13600-13621
Genomic region:
L
Sequence in reference genome:
AUGCAUGUCAGUGAUUAUUAUA
Related image: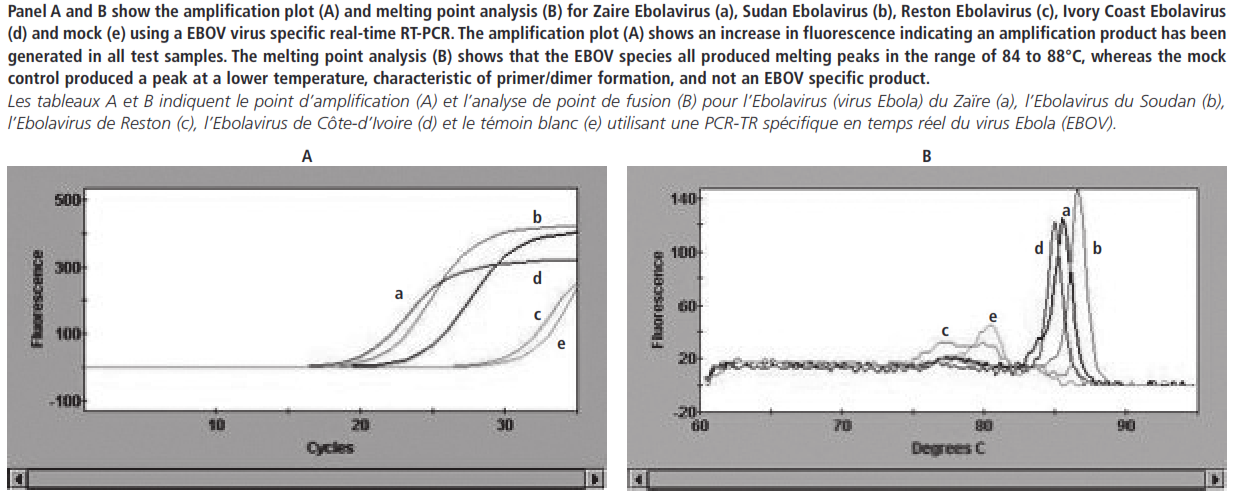 Related publication:
Detection of Ebola virus in oral fluid specimens during outbreaks of Ebola virus hemorrhagic fever in the Republic of Congo.
Formenty, P.; Leroy, E. M.; Epelboin, A.; Libama, F.; Lenzi, M.; Sudeck, H.; ... & Roth, C.
Laboratory diagnosis of Ebola and Marburg hemorrhagic fever.
Grolla, A.; Lucht, A.; Dick, D.; Strong, J. E.; & Feldmann, H.